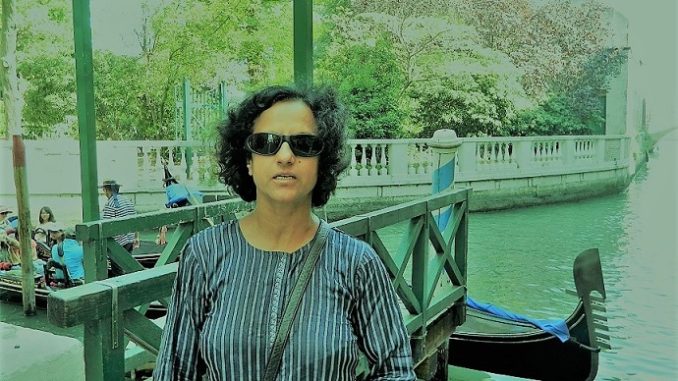 The moment I landed in Venice, in Italy, I felt the magic spell. Whole city appeared to be floating on water. A vast network of minor canals and a grand canal, adorned with magnificent palaces, make up the dreamy Venice.
The central square Piazza San Marco is the most happening place crowded with tourists and with pigeons as well. Famous St Mark's Basilica and prominent Clock Tower dominate the central square, besides other ancient buildings with splendid architecture, equally glorify the area.There are several shopping centers selling fashionable items and local crafts too which are bound to tempt you. Also plenty of stylish cafes to nibble some snacks over coffee. Few music bands and string ensembles perform in open spaces to entertain tourists. The atmosphere at the central square was so electric and I was totally immersed in its vibrancy.
Venice is also famous for its Murano glass work and I did visit one manufacturing facility which was at walking distance from central  square. I learned about the processes involved with intricate designs to get one masterpiece.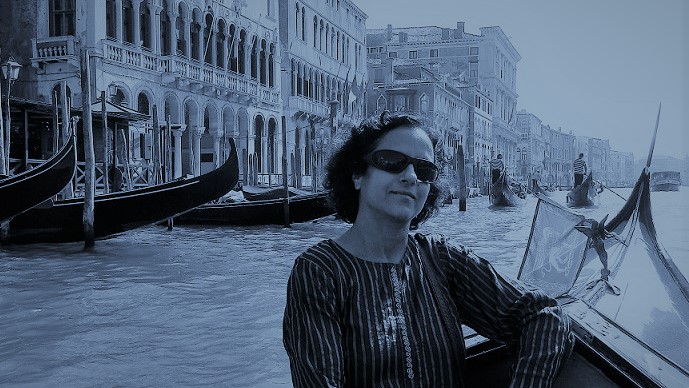 Central square is also the place to get an unforgettable gondola ride. Though very pricey but a must to do activity for every visitor to feel the pulse of Venice. A romantic ride on brightly colored gondola and gondolier singing delightedly for you in twilight. Rowing through narrow canal routes and manoeuvring under low over bridges, so low that I had to bend my head several times while crossing in gondola.
Built on more than hundred islands in a lagoon, there are n
o roadways only waterways to commute in Venice.
For locals there is public transport of water buses and water taxis. 
Luxury boats and speed motorboats are also used in plenty.
Venice is one of the most photographed and filming destination of Europe.
For its unique archaeological and historical significance with exceptional natural landscape, Venice and its lagoon are inscribed as UNESCO World Heritage Site.