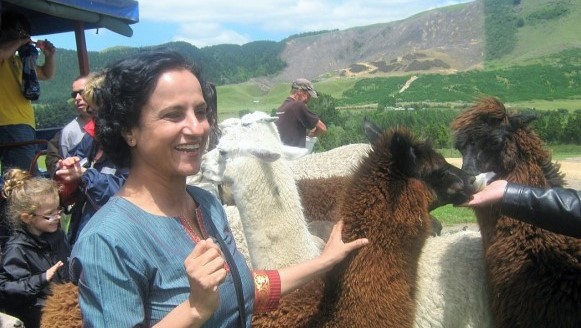 Sprawling farms, green landscapes, hordes of sheep and cattle grazing through endless pastures, fiery ostrich wandering, this was what I witnessed when I traveled interiors of New Zealand.
Instinctively, I decided to experience farm life of New Zealand. When I enquired about the possibility of visiting and being a part of farm life, I was delighted to know that New Zealanders had already gauged the business potential in organizing farm tours. So, there I was, in front of my new found friends, you got that right.
I walked alongside ostriches who seemed shy to mingle with me, unlike other cattle who were friends with me, instantly. After caressing and conversing to my lovely friends. I went inside and watched sheep shearing, a specialised skill done manually. Also, got to know the essentials of high quality wool and how to recognize the different textures of wool.
New Zealand has maintained high standards in farming which have led to impressive growth and profits in farming ventures. It is said, in New Zealand farming happens to be more profitable than manufacturing. The fact is that Innovation and technology have played  important role in keeping New Zealand's farm produce competitive. Right from high quality merino wool to refrigerated dairy and meat products, major part of New Zealand's farm produce is exported.
By the time my woollen session ended, it was afternoon and also cattle feeding time. I was offered the opportunity to feed cattle which I grabbed happily.
That was a moment of joy for me. I relished feeding cattle and they too seemed like enjoying my company. That one day at New Zealand farm, I will always cherish.