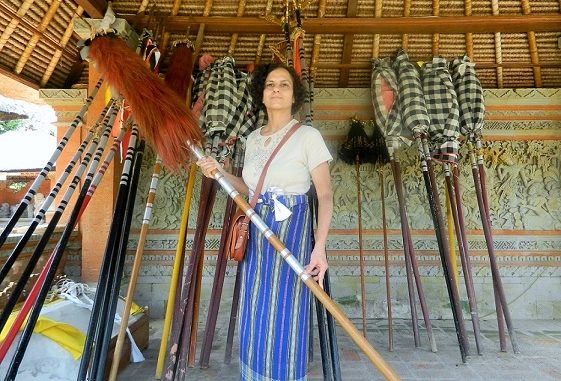 With several beaches to pamper, Bali in Indonesia is a fun destination, of course. But not limited to. You may be surprised when I say that Bali is equally spiritual, too. This I realized while visiting Bali temples. Even the stage performances I watched were based on the spiritual and mythological tales. Performers candidly played different characters.
This was my rendezvous with Bali, also known as the city of temples. Bali offers great cultural experience to travelers visiting the city and the scenic island. And I did not miss any opportunity to feel the traditional pulse of Bali as laden in its social values and traditions.
Bali temples are architectural marvels. Artistically built, abound with native flora, Bali temples are aesthetically very appealing.  I visited all temples to observe the Balinese customs closely and participated myself in few rituals.
I was awestruck while gazing at the grandeur of Besakih temple. Besakih nestles amid picturesque settings of hills and streams. Called as the Mother Temple, Besakih is considered to be the holiest among all temples of Bali. Its huge complex comprises several shrines. It took me around three hours to make round of whole compound. Many celebrations take place in this fabulous temple. The day I was in temple complex I myself attended one Balinese ceremony.
Another thing that caught my imagination in Bali was the sunset view at Tanah Lot temple. When sun downs in open sea with the mystique of rock temple in the backdrop, it creates magic. No wonder Tanah Lot is one of the most photographed icon of the world.
Tanah Lot drives its name from the words Tanah that means land and Lot means sea. Built on an outcrop, amid crashing sea waves of the vast open sea, Tanah Lot appears like a tiny floating island. The unique setting of Tanah Lot captivates all. More so when sun downs over Tanah Lot. Travelers, from all over the world come to cherish the stunning sunset view.
Bali is a year round destination, safe to roam around even solo. I enjoyed lively Bali, its teeming market, sun drenched beaches but its soulful side captivated me, most