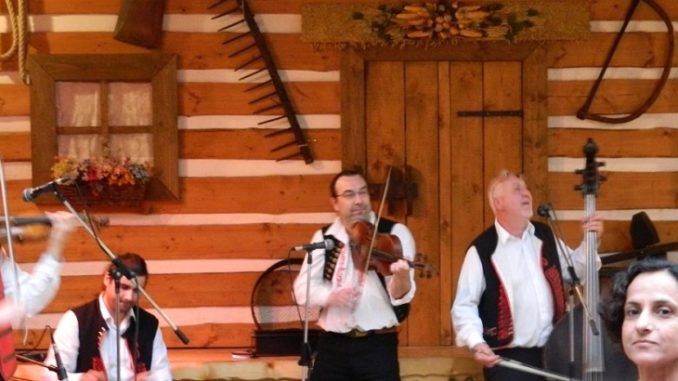 A rustic atmosphere with traditional Czech folklore and unlimited wine, what else anyone may want?
That was my unforgettable experience I had in Czech Republic, amongst wonderful ensemble of dancers and musicians dressed in traditional attire. As a welcome drink I was served with a cup of mead, the old bohemian sweet liquor, made from honey. As a mark of respect, performers handed over different country flags to their respective countrymen/countrywomen.
Performers entertained the spectators, for two and half hours, with their witty performances. Amongst audience there were Indians, Americans, British, Israelis, Russians and few spectators from Czech Republic. Performers even encouraged audience to take active part in learning Czech songs, dances and games. I also tried  to pick few Czech song lines.
Singer Carolina's voice was terrific. She sang in many languages, but she could not sing in Hindi.  And to everyone's amazement, an Israeli gentleman got onto the stage and started singing in hindi 'Mera joota hai japani….'. Indians were more than pleased and appreciative of this sweet gesture.
Fun did not end here. Over the entire stage performance wine, red & white both, were served freely to the extent that one had to say 'no'. Other than wine, beer and soft drinks were also served unlimited along with light snack that consisted special local bread and garlic chutney.
Then there was a dinner interval. Many Czech delicacies were served and I heard people saying fish curry was very delicious. I was served vegetarian version of the meal, which my Indian palate did not relish much. Of course, I liked roasted potatoes.
So, that was my evening full of fun and laughter. May be I had not understood the Czech singing  fully but, certainly, my heart felt the spirit behind it.