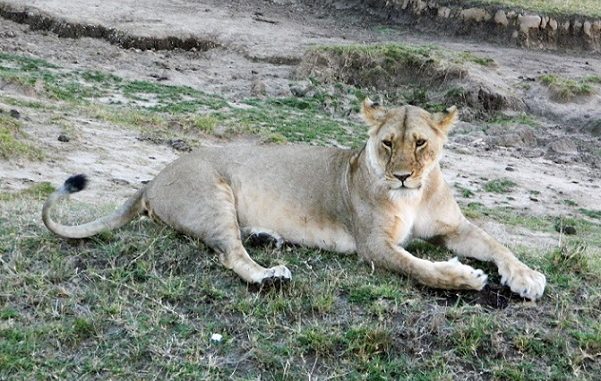 Masai Mara National Reserve in Kenya, Africa, is one of the spectacular wildlife reserves in world to have enthralling game viewing. Wildlife is so abundant in Masai Mara that there is almost a sure shot possibility of spotting big five and big cats. More so when visitors stay in Masai Mara wildlife reserve with the option for three days safari. And I did the same, all excited to travel to the kingdom of mighty animals in Masai Mara.
I craved to meet one lion and lioness in Masai Mara. And I was so excited when I closed in one lioness, kept adoring her from my safari van. But later on, to my amazement, I came across several lions and lionesses. I stopped counting even. I got crazy watching so many mighty rulers. As if they reigned on different territories of Masai Mara.
Other than mighty lions and lionesses, I came across hordes of other wandering animals in wilderness of Masai Mara. There were giraffes chewing leaves. Zebras gracing the landscape with elegance. Cheeta lazing around. Wildebeests roaming around. Naughty hyenas.
There were different choices of accommodations to choose from luxury lodges to exotic forest camps. I stayed in forest camp with rustic feel. Three days spent in game drive. And evenings full of fun over bonfire.
I traveled from Nairobi to Masai Mara in Safari van. On the way spent some time at a viewpoint of Great Rift Valley, gazing in amazement at the vastness of the valley. Also spotted hyrax in Great Rift Valley forest. Then a brief lunch stop at a scenic resort.
Besides landscape change I even witnessed whirlwinds on the way and captured one to share with all.
Panorama changed drastically during five hours drive. From lush green high mountains, to moorland and then dusty desert.