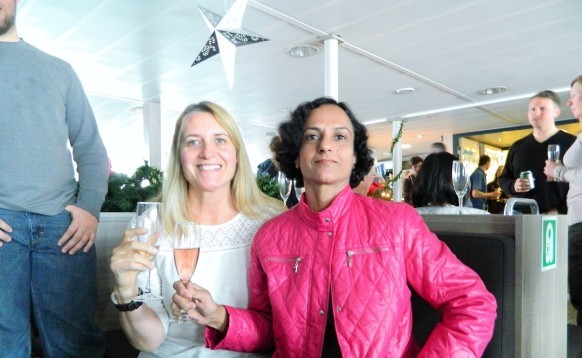 Exploration in Antarctica is not just geographical, I experienced inner exploration as well. Antarctica was an experience of love and lyrics for me. My heart was filled with emotions. I felt like writing poems.
Tranquil nature. Unparalleled beauty. Unique wildlife. Polar experience. Every bit of Antarctica nourished my senses and my soul.
Continent Antarctica is as close to purity as one can imagine on our planet earth. I was in absolute peace being in serene surroundings of Antarctica. I was in admiration watching midnight sun far in horizon. And I treasure all moments in my heart.
I appreciatively glanced around, one last time, the continent Antarctica. Where many explorations and many scientific researches have taken place since ancient times.
As my ship entered Drake Passage, apprehensions took over. Now ship was sailing in roughest and windiest ocean in whole world.  But miraculously no wind. Seas were calm like lake. Absolutely no shake in Drake. Such stillness is rarely experienced in Drake Passage. Everyone on board was so delighted.
There were many educational sessions, again, covering wildlife and earlier expeditions carried out  by explorers in continent Antarctica. As usual, all sessions were arranged in lounge.
With no wake up call next morning, I slept till breakfast announcement was made.
There were few presentations by students group from different universities of USA. They had done research on different topics concerning continent Antarctica. They invited all travelers to attend their sessions. Almost everyone on board attended their sessions.
Then came the announcement to return rubber shoes as were issued to all for shore explorations. Further settling of accounts happened.
And then a farewell champagne over endless stories of Antarctica.
Later I spent some time loitering on deck. Though it was quite windy weather outside but very pleasant, too.
My Antarctica odyssey had been a fulfilling experience which I have shared with all of you, through my pictorial tales.
Antarctica is the only continent on earth where all nations work in harmony under Antarctica treaty. If such unity is witnessed in other six continents, also, then our world would be the heaven on earth.
This was my visit to 7th continent that culminated in continent Antarctica. Thus my sole goal of life, traveling to seven continents, accomplished.
I pay my gratitude to God for bestowing me with unshakable resolve that made me achieve my goal.