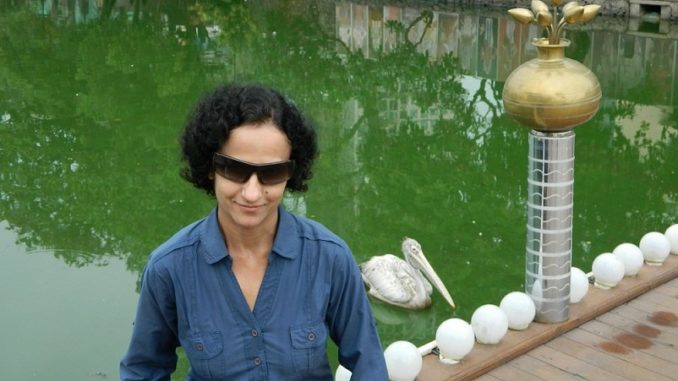 I have visited numerous lakes during my travels worldwide. Each had different feel with different backdrop.
And so was Beira Lake in Colombo, permeating its unique charm and enchanting me with its mystique.
Again a walk day. And my walk in central Colombo, the capital of Sri Lanka, revolved  around Beira Lake, a    famous landmark 
of the city. 
In 
fact I would say that Beira Lake is in itself a complete destination with
rich history to explore,
as I did.       
Beira Lake was built by Portuguese and later controlled by Britishers. Thus lake and its surrounding areas
still have the flavor of these colonial eras. 
In present times lake area has distinct aura of religious fervor and affluent skyscrapers side by 
side.
Within Beira Lake there is picturesque temple called Seema Malakaya that adorns the lake and can be accessed by wooden platform. Lake side walks are well shaded by trees and regularly used by joggers, walkers and bicycle riders.
Boating facility is also available at the lake. These are swan shaped colorful small paddle boats which merge so well with other fauna in and around lake.
One thing that caught me unaware was Lovers Island within lake. As the name suggests this is a beautiful island park  for couples within lake. A green oasis with couples everywhere in cozy postures with intimate feel. None single soul there so I thought better move elsewhere and let the lovers island be occupied by lovers only.
I spent lot of time meditating in Buddha temple in lake and watching spectacular ducks there. I wouldn't be exaggerating if I say that I had not seen such exotic ducks earlier.
Later visited another ancient Buddha temple called as Gangarama temple adjacent to lake. Several rituals were being performed by devotees. Participating in such events is always a great learning.
My day long stroll ended with a round of shopping centers in the vicinity of Beira Lake.
Memorable time well spent in tranquil lake during day and in liveliness of surrounding areas in evening.