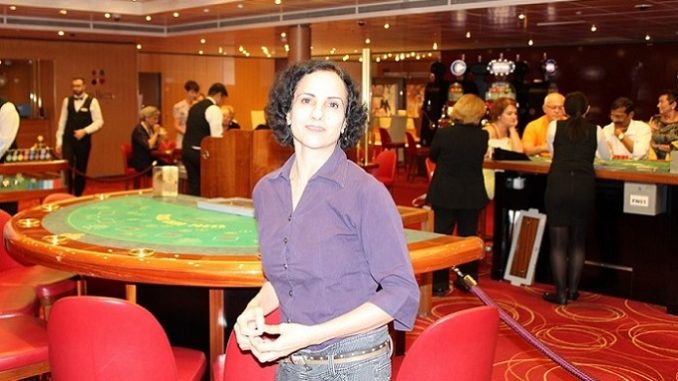 I am a traveler, explorer, adventurer. But beyond exploratory activities and thrilling adventures, sometimes we just want to sink in luxury to spoil and pamper self, during travels. And why not? I did the same on my recent cruise to Maldives on Costa Italian ship.
Cruise lured me with all the spice of luxury. And I plunged and merged in it. Each moment was special. Celebrations all along. Sharing few pics of the ship.
Aboard this 14 deck Costa ship I nourished my senses to the fullest. Just being an indulgent and playful self. Relaxed mornings beside swimming pool. Fun filled afternoons with various activities each day. Enjoying endless delicacies. Happy evenings in ballrooms and casino. Watching many spectacular shows in theater. Swaying to live music. Crooning along with singers. Night out in disco. And then little dreamy sleep in dawn.
I was in such joy. Indu, the joyful traveler, I tagged myself on March 8, 2018. Celebrating Woman's day differently. By me. For me.
Few international cruises start from Mumbai in India to different destinations of the world. And Costa cruise is one of such luxury cruises which I embarked in India to Maldives, one of the most popular country for stunning beaches on its hundreds of tiny dreamy islands.