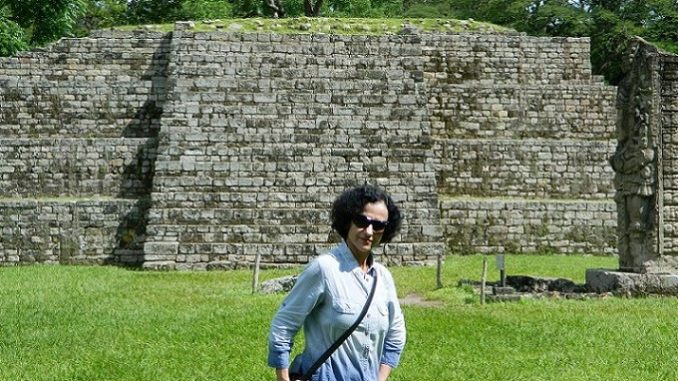 A quaint small town, with magnetic charm and green surroundings. While walking in its picturesque lanes I did not feel like an outsider there, in fact felt a sense of belonging.  This is Copan, a picturesque town and the heritage site of Mayan ruins in Hondruas, North America.
The Maya site of Copan in Hondruas, is the prestigious UNESCO World Heritage Site.  Also, the Maya site of Copan is one of the most significant sites of Mayan civilization discovered in year 1570.
As per the description of UNESCO, "The Maya leader Yax Kuk Mo, coming from the area of Tikal, arrived in the Copan Valley in 427 AD, and started a dynasty of 16 rulers that transformed Copan into one of the greatest Maya cities during the classic Maya period. The great period of Copan, paralleling that of other major Mayan cities, occurred during the classical period 300-900 AD. Major cultural developments took place with significant achievements in mathematics, astronomy and hieroglyphic writing. The archaeological remains and imposing public squares reveal the three main stages of development, during which evolved the temples, plazas, altar complexes and ball courts that can be seen today, before the city was abandoned in the early 10th century. The Mayan city of Copan as it exists today is composed of a main complex of ruins with several secondary complexes encircling it. The main complex consists of the Acropolis among the five plazas."
I had the opportunity to visit magnificent Copan ruins of Mayan civilization in Hondruas while I traveled to North America recently. Here is my pictorial depiction of Copan ruins.

Well preserved ruins of the Maya site of Copan are explorers' delight. If you are
traveling to North America, particularly Guatemala, and have interest in history
then you should plan a trip to Mayan ruins in Copan, Hondruas. There are multiple
options to visit Copan from Guatemala City.