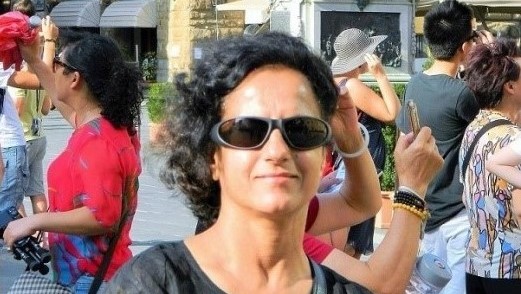 There is so much in Florence, to delve in, other than the UNESCO World Heritage site, the Leaning Tower of Pisa.
When I Traveled to Florence in Italy I had just one thing in mind, the iconic Leaning Tower of Pisa. One of the Seven Wonders of the Medieval World. And I admired the monument greatly. Soon after I realized that Florence, on the whole, was an architectural wonder.
Major attractions of Florence are found in and around the pulsating city center. Most of the central part is off bounds for motors and cars. Whole area can be well explored on cycle or on foot. For a walker in me it proved to be a walker's paradise. Crossing through labyrinths of shopping streets and countless eateries, walking was all fun. More so when I stuffed my mouth with loads of Florence special ice cream. Delicious way to walk, pampering my taste buds to the fullest.
Other half of walk was sort of art walk. It comprised majorly artefacts and architectural accomplishments of  Florence, the beautiful capital of Tuscany. It is said that nearly one third of world's art wealth lies in Florence. Do not know how far this claim is true. But I do know that Florence treasures many incredible masterpieces. And I was all awestruck gazing at those art forms.
The land of Dante, Leonardo da Vinci and Michelangelo, Florence reflects an artist's imagination. Rare creations by da Vinci and Michelangelo adorn the art galleries and museums of city. Then there are mind blowing sculptures by Michelangelo, the great painter sculptor of all times. The most famous one is the 17 ft tall statue of David. I marvelled at the intricately sculpted statue by the supremely gifted genius Michelangelo.
Enriching myself with Renaissance art and soaking up spectacular vistas my long walk ended at scenic Arno river.
Florence is the art capital of Italy, I must say.