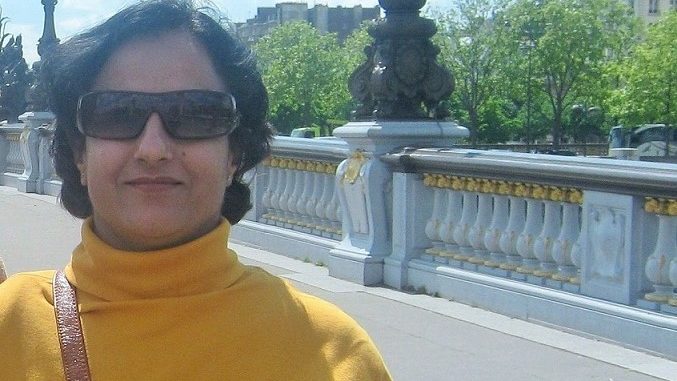 I have been to Paris twice. Each time I fell in love with the city. Bustling days and mystical nights of Paris are so inviting. My days were all for walking, eating, admiring and exploring Paris. Nights spent in cafés or watching entertainment shows. When did I sleep? Well, I did snooze in between.
Grandeur of Paris, the capital of France, is awe inspiring. To feel the pulse of Paris I explored all heritage points on foot. Life size statues and lamp lit bridges, crisscrossing over Seine river, looked stunning.
Equally bewitching is the art arena of Paris. City is dotted with art galleries and museums. For an art lover no visit to Paris is complete without being to Louvre, largest museum of the world. Louvre is hugely crowded. Getting an entrance ticket was in itself an adventure. That serpentine mammoth queue disheartened me, initially, but I managed my ticket somehow. And let me tell you, I was so delighted viewing illustrious masterpieces in the historic monument of Paris.
Synonymous with fashion, Paris is the most sought after venue for international fashion shows. Fashion street of Paris is very popular among shoppers. No exaggeration if I call Paris the global trendsetter in haute couture.
But no shopping indulgence for me though I enjoyed my leisurely strolls along glittering fashion street.
Paris is also known as the city of love. Lip locked lovers are common sight in Paris. While cruising Seine river I came across many love pairs. I smiled.
And not to forget the iconic Eiffel Tower of Paris. Twice I visited Eiffel. First time I climbed steps and second time I had the elevator way. My Eiffel Tower adventure I shared in my earlier post "Climbing Eiffel Tower".
Magical Paris. Never enough of it.