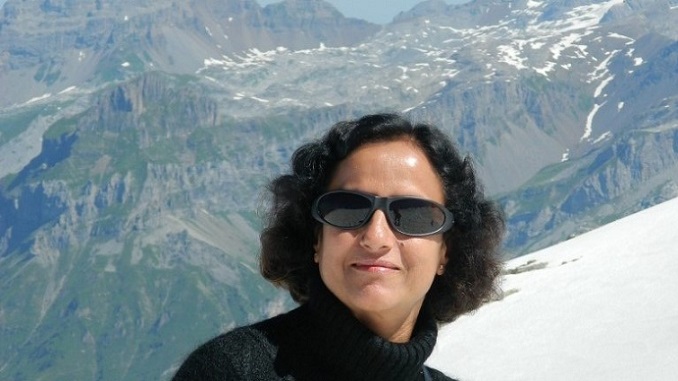 Balancing my body while crossing Europe's highest suspension bridge at Mt Titlis, I felt awesome. Thrill of Titlis cliff walk and spectacular scenery. What more would I have asked for? Of course if someone has fear of height then Titlis cliff walk may prove to be head spinning, but not for me.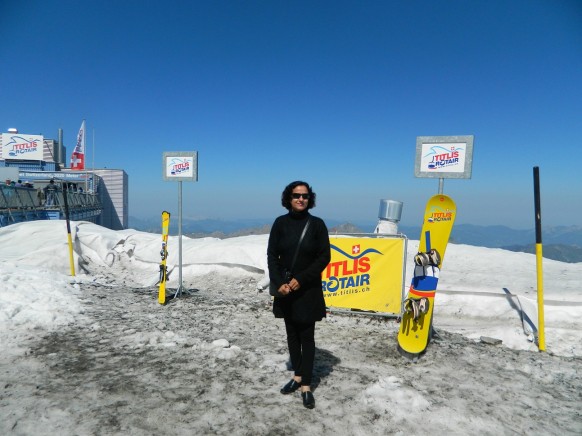 My travel to Mt Titles in Switzerland was full of fun and excitement. Fun started with Titlis Rotair gondola ride that revolved at 360 degrees offering vistas of Alps, snow covered mountain peaks and deep crevasses. Once out of gondola on top mountain station, I headed straight to glacier park to quench my desire to roll on soft silky snow. I have traveled to many snow bound destinations, still every time when I come in contact with snow, I behave like child. Playing with snow balls, sliding down snowy slopes, I get so excited.
Mt Titlis has so much to offer to adventure seeking souls and explorers as well. You can have endless hiking on distant glacial trails like I did. When I walked farther, alone, in milky snow with stunning panorama, I tell you that feel was very romantic.
Other than snow activities, one unique experience that I relished at Mt Titlis, that was of glacial cave. Approach to the cave is directly linked to mountain station. Ice cave has a very long tunnel branching out in different directions.
This frosty cave adorned with ice sculptures glistens in dim bluish light. Descending below the glacier surface inside cave, I felt like I was in a magical world of ice. Unbelievable. Themed icy creations depict beautiful tales. The only thing I found hard on me was icy cold temperature which I had not expected. I went inside without wearing gloves and woollen cap. It was so cold inside that even the air I was breathing out seemed to me as if formed in crystals. I accepted the icy challenge as to be my endurance test and explored cave fully. After exiting cave, first thing I did was rushing to nearest café to sip hot coffee to breathe in some warmth.