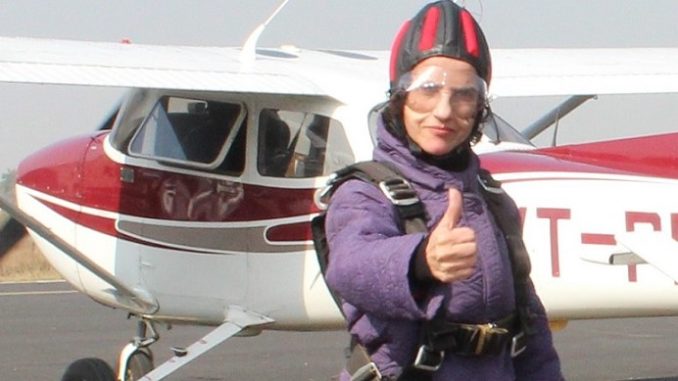 Floating in air like a free bird. Exploring sky at thousands of feet above. Than diving down on earth. Witnessing the most amazing vistas which began with glaciers than emerging views of bustling cities below. Heart stopping extreme thrill. This is me in new avatar of skydiving.
Skydiving was my one of the must do adventure in my wishlist. This is very expensive adventure and done at selected places only as requires to abide by many safety norms. I planned to do skydiving in US or in European countries as I had been traveling frequently to those countries. But in the meantime I found out that there were equally high standards maintained by skydiving institutes in my home country India so I decided to do skydiving in India itself. I wanted to make my skydiving event the perfect thrilling end to year 2017. And I did so. Jubilant on fulfilling my one more wish.
In India there are few operational centers for skydiving training and jumps. I delved in extensive research before finalizing the center in North India.I took my medical clearance as was mandatory for skydiving. While planning my tandem jump in late December the only concern was the foggy weather as in bad weather conditions skydiving is canceled. And I beamed when saw the perfect weather welcoming me on jump day. I was given theoretical and practical training for few hours. Each step was rehearsed well in and out of aircraft. And then the moments of real thrill.
No words to describe.
My thrilling moments of skydiving captured in this short video.
Skydiving is the way of diving onto earth using parachute with the aid of gravity. Traditionally this mode of transiting to earth has been used for emergency purposes which include rescue and military operations. But gradually skydiving developed as adventure or I must say extreme adventure due to the risks involved.