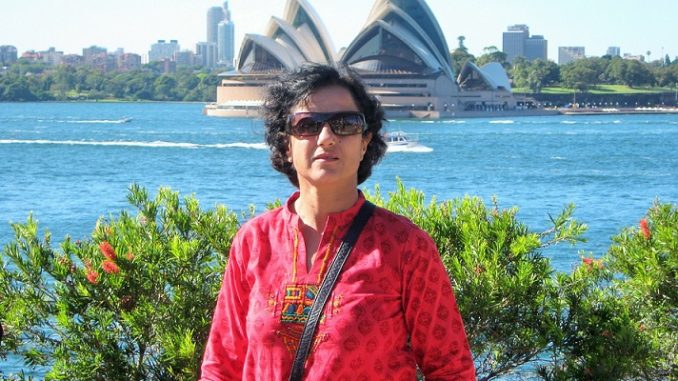 Whenever I used to visit any opera house in European countries, during my earlier travels to Europe, I would crave for Sydney Opera House. Like Taj Mahal in my home country, India, the image of Sydney Opera House of Australia, was deeply engraved in my mind.
Well you can imagine the exuberance, I was in, when I happened to be in front of Sydney Opera House. During my travel to Australia and further to Sydney, I fulfilled my long pending wish to visit Sydney Opera House. That was a moment of celebration for me.
Designed as shell shaped sails, Sydney Opera House is the most recognized building of Sydney, Australia. One of the architectural wonders of modern world and one of the most visited and most photographed venue, too. I captured the spectacle of Sydney Opera House from varied angles during day. The night view was equally stunning when I looked at while cruising in Sydney harbour.
The multi venue center for performing arts, the Sydney Opera House is one of the busiest centers for variety of splendid performances. More than 1500 performances are being performed at Sydney Opera House, annually. Truly a treat watching one of these at the venue.
Sydney Opera House adorns Sydney harbour with another landmark of the city, Sydney Harbour Bridge, just close by. Famous Royal Botanical Gardens and central business center of the city are in the vicinity.
Uniquely designed by Danish architect, Sydney Opera House is not just a marvelous architecture, this has been considered as a heritage building. In year 2007, Sydney Opera House was granted the prestigious status of UNESCO World Heritage Site.
As per the expert evaluation report to the UNESCO World Heritage Committee, 2007;
"It stands by itself as one of the indisputable masterpieces of human creativity, not only in the 20th century but in the history of humankind."
Undoubtedly, Sydney Opera House stands testimony as a marvel of human creation.