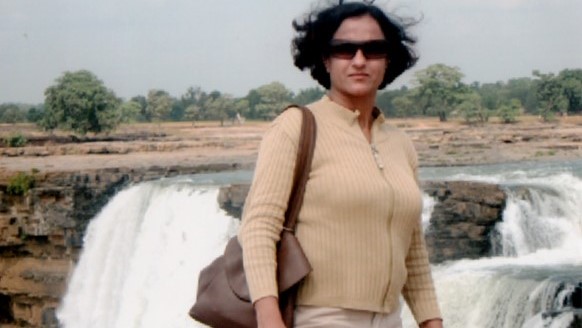 This is the tale of one travel dream that realized partially in my home country India, three years back, before my visit to the grand Niagara Falls of USA…
Since long, the image of majestic Niagara Falls was set deep in my mind. One day I came across one tempting headline "Niagara Falls of India." I was pleased. Not yet seen the great Niagara Falls. Why not, in the meantime, have the mini version of Niagara Falls in my home country!
I am talking of Chitrakot Falls, the widest falls of India, located near Jagdalpur in Bastar district of Chhattisgarh state.
As if luck was chasing me. I got my work assignment for few days in Raipur, the capital of Chhattisgarh. That meant I did not need to travel separately to Chhattisgarh. I happily merged my leisure travel with my work trip.
When I enquired in Raipur I found out that road trip to Chitrakot Falls takes around seven hours, may be more. Other less tiring option was to reach Jagdalpur. Stay there and from there hire taxi for Chitrakot Falls. And I chose the latter option.
Driving in hilly terrains. Meandering through dense forests. Exotic aroma of medicinal plants all around. Crossing tribal areas. Beautiful handicrafts. I never knew Chhattisgarh has so much to offer. That proved to be my wholesome experience, indeed.
And now the climax. I stepped out of taxi at Chitrakot Falls and got the first glimpse of magnificent waterfalls. I beamed. Moved closer. Stood still, gazing at the spectacular free fall of water braids from the height of around 78 feet. The horseshoe shaped gorge of Chitrakot Falls resemble the Niagara Falls. Thus earned the title of Niagara Falls of India.
There were boat cruises available to get the intimate feel of falls. With safety vest on my chest, I enjoyed my cruising thoroughly. Saw rainbow formed. My body drenched with heavy mist originated by falls as I was not wearing raincoat.
After my luscious lunch followed by tea I strolled around to view falls from different angles. Then sat under a shade and relished sunset aura surround falls. As darkness set in the whole area dazzled in milky light of countless bulb lending magical effect to Chitrakot Falls.
Though I went to waterfalls in low season, still Chitrakot Falls were roaring due to the forceful free falls at great pressure.
Bastar district was dreaded for Maoist threats at that time. But nothing could dampen the spirit of travelers like me. Grandeur of Chitrakot Falls lures all.