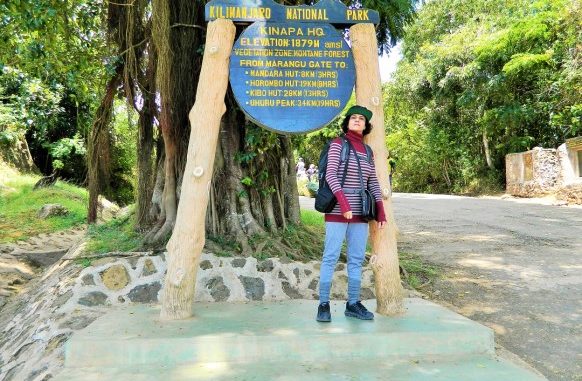 I digged in  lot of research while planning my climb of Mt Kilimanjaro in Tanzania, the highest mountain of continent Africa. I studied various articles to have the feel of trek. And to get the nature of ascent and descent during climb. I found multiple options of five to nine days to trek on different routes. I closed in the trekking route of five days.
Five day trek is possible only through Marangu route. This is steep climb and no extra day for acclimatization. This means putting your physical and mental strength to extreme test at high altitude. But this is not right way to proceed, in fact. One day acclimatization on route is highly recommended for higher chances of climbing success in very high altitude.
Being a habitual walker I was capable of walking huge distances. Still I maintained my fitness regime and regular exercise. I booked my trip with two extra hotel days, before and after climb, in Moshi, the base town for climbers. Eagerly waited for 13th Jan 2017, the day to depart from Delhi for Kilimanjaro. It was a long air journey from Delhi. And further one hour drive from Kilimanjaro international airport to Moshi town.
Tired but excited, I took some rest then had briefing session with my guide and the trip organizer. Though to reduce total cost I had opted to join group but my date of climb did not match with group dates so I had to book as solo climber with a crew of four: my guide; my cook; two porters to carry my rucksack, food items, fruits, vegetables, water etc. even a small size cylinder of cooking gas, too. One hiking bag I kept with me.
Next morning after more than an hour's drive from Moshi town, I reached Marangu gate waiting hall. Here all trip organizers complete the documentation and permit formalities. In the meanwhile all trekkers rest and get ready with final preparations for the Kilimanjaro trek of six days or five days. It takes lot of time. In fact it took around two hours to get my permit. But instead of sitting and sipping coffee, I preferred warm up walk to keep me in motion.
My Kilimanjaro Climb continues….