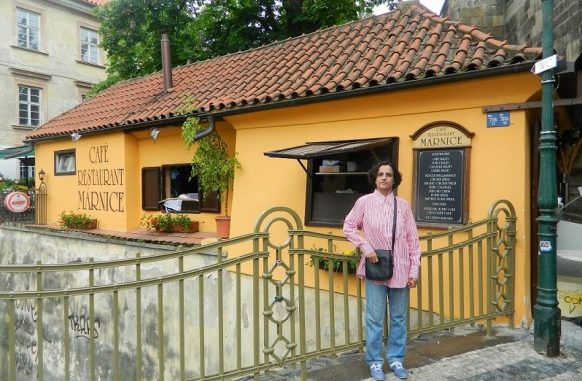 You heard me right. I am talking of Prague not Paris. Till now you might be calling Paris 'the city of love'. Now by the time you will finish reading, you may reconsider your opinion.
The capital of Czech Republic, Prague possesses all the ingredients what lovers seek in Paris, France. Romantic corners, Czech beer and plenty of nightlife options plus the love lock tradition still thriving in Prague but under serious threat in Paris.
In love lock tradition, sweethearts secure padlock to a bridge and throw keys in river. That way they believe they have sealed their love which will not fade away.
In Prague there is a tragic tale attached to lovers bridge, that says two lovers from prominent Czech families were all set to meet at lovers bridge to seal their love.
Unfortunately before they could meet they were killed.
Couples from all over the world come at lovers bridge to put padlock as token of love. Some locks have initials and messages engraved in beautiful colours.
May be I did not had any such plan to fasten a padlock on lovers bridge while being in Prague. But I certainly wanted to stand witness to that fascinating bridge which I did. And admired the scenic surroundings around bridge.
One more thing, in which Prague is catching up fast with Paris, that is the love for fashion. And that may be the logic behind naming city's high end shopping street as Paris Street. Lined up with luxury brands and resembling the popular shopping street of Paris. Many fashion shows and music concerts are organized in Paris Street of Prague. This street leads to the famous old town square of Prague.
While loitering in and around Paris Street I did lot of 'window shopping' my favorite shopping activity.