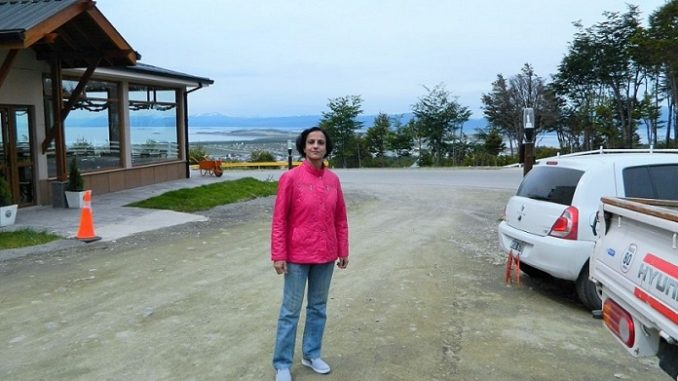 Set a goal.
Nourish it with love.
Carry it with passion.
Follow it with motivation.
This was my motto when I set my sole goal of life. Travel to all SEVEN Continents.
I earned, I saved, I did all to facilitate my travels. Left full time journalistic career. Moved on to full time travels and traveled to five continents.
Beginning of Year 2015. I set a deadline that by year end I will travel to remaining two continents, South America and Antarctica.
Expedition to Antarctica looked a distant dream as it needed huge finance. But I was determined to make this happen and I was all in it.
Everything set and I booked for my Antarctic expedition in July 2015. To embark on my ship from port town of Ushuaia I needed visa for Argentina. And I had a situation here. In spite of my passport full of global visa stamps, which were testimony to my frequent overseas travels, visa counsellor of embassy of Argentina in N Delhi was sceptical of my unusual destination Antarctica. She found it hard to believe that I was traveling solo from India that too self financed. But all went fine when visa counsellor found that I trekked to Mt Everest Base Camp in March 2015. Thankfully she was convinced that I was indeed an adventurer and explorer.
All done, visa granted, expedition vouchers received, tickets issued via Addis Ababa, Sao Paulo, Buenos Aires and further to Ushuaia.
And the night of 15th Dec, I stood at check in counter at airport in N Delhi to get my boarding pass. My heart beat stopped when I was told that my boarding pass cannot be issued as I cannot transit via Sao Paulo as Brazil changed transit rules. I needed to change my tickets and that too within two hours otherwise will miss my flight.
Flurry of activities went underway. In one hand holding mobile calling my agent and in other hand holding tab sending emails. Anxious moments. But in the nick of time, I managed my tickets reissued. At last I was boarding aircraft with a sigh of relief.
After almost twenty six hours, consisting of flying and transit hours, I was in Buenos Aires, Argentina. Now I was traveling in South America.
After exploring Buenos Aires I further headed to Ushuaia, the scenic port town in Argentina, to board my ship for Antarctica and accomplish my goal.