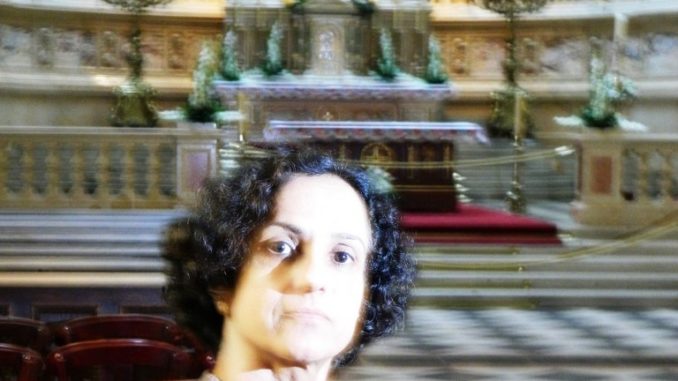 While many fabulous monuments and memorials in the capital of Hungary, showcase glorious times of Budapest history, there are few memorials in Budapest which reflect dark moments of the past.
For me, most moving memorial was the shoe memorial, where I found a row of cast iron shoes of different sizes, placed on the edge of Danube river, in front of magnificent parliament building in Budapest. Different sizes of shoes tell us that no age was spared during the holocaust committed on Jews, when all Jews or people suspected of Jewish activity, were shot dead at close range on back, so that they fell into Danube river and washed away with water.
My guide Kinga described that due to all the bloodshed occurred during 1944-45, even Danube water got reddish tinge, at that time. She got emotional while narrating, because she knew someone who lost her loved one in that bloodshed.
Today, this memorial is the symbol of grief and hope. Grieving for the lost ones, and hope for the next generations.
Another place in Budapest which caught my attention was the Matthias Church. At the time of Turkish occupation, church was converted into mosque. After reconquering castle, it was rebuilt and frescoes added by king Matthias. Due to church's great acoustics, prominent classical concerts are held here, often.
Other than grand monuments and memorials, Budapest has earned a reputation for its hot spring baths. No wonder, Budapest is referred as the 'City of Baths'. There are more than 100 hot springs in the city, claimed to be loaded with curative properties . Traditionally, Hungarians have been using one unique term 'Taking the Waters' for hot spring baths. Many ailing people use this water for cure purpose, others simply take bath in many of the bathhouses and swimming options available in Budapest.
For these incredible hot spring baths, full credit goes to the Turks, who introduced the culture of hot spring bathhouses in Budapest. Even today, Turkish baths are the most sought after among visitors.I could not fully enjoy hot spring bath this time, may be next time I land up spending all the time in Turkish bath.